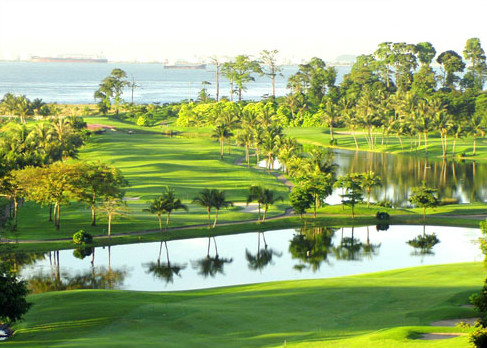 Sentosa Golf Club
Comprising of two magnificent championship 18-hole golf courses, the Serapong and Tanjong golf courses, the golf club is hailed as one of Asia's top golfing destinations.
Known as number 1 Championship Golf Course in Asia, the Serapong course is the creation of world-renowned golf course designer Ronald Fream.
Since 2005, Serapong course is also well-known as the battlefield for the prestigious Singapore Open and HSBC Women's Champions.
Orchid Country Club
It was in 1990 that the late Mr Ong Teng Cheong, then Secretary-General of NTUC, set out the reasons of developing a golf and country club for Singaporean workers.
It included the Driving Range, Golf Clubhouse and the three 9-hole courses, the Aranda Course,Vanda and Dendro Courses.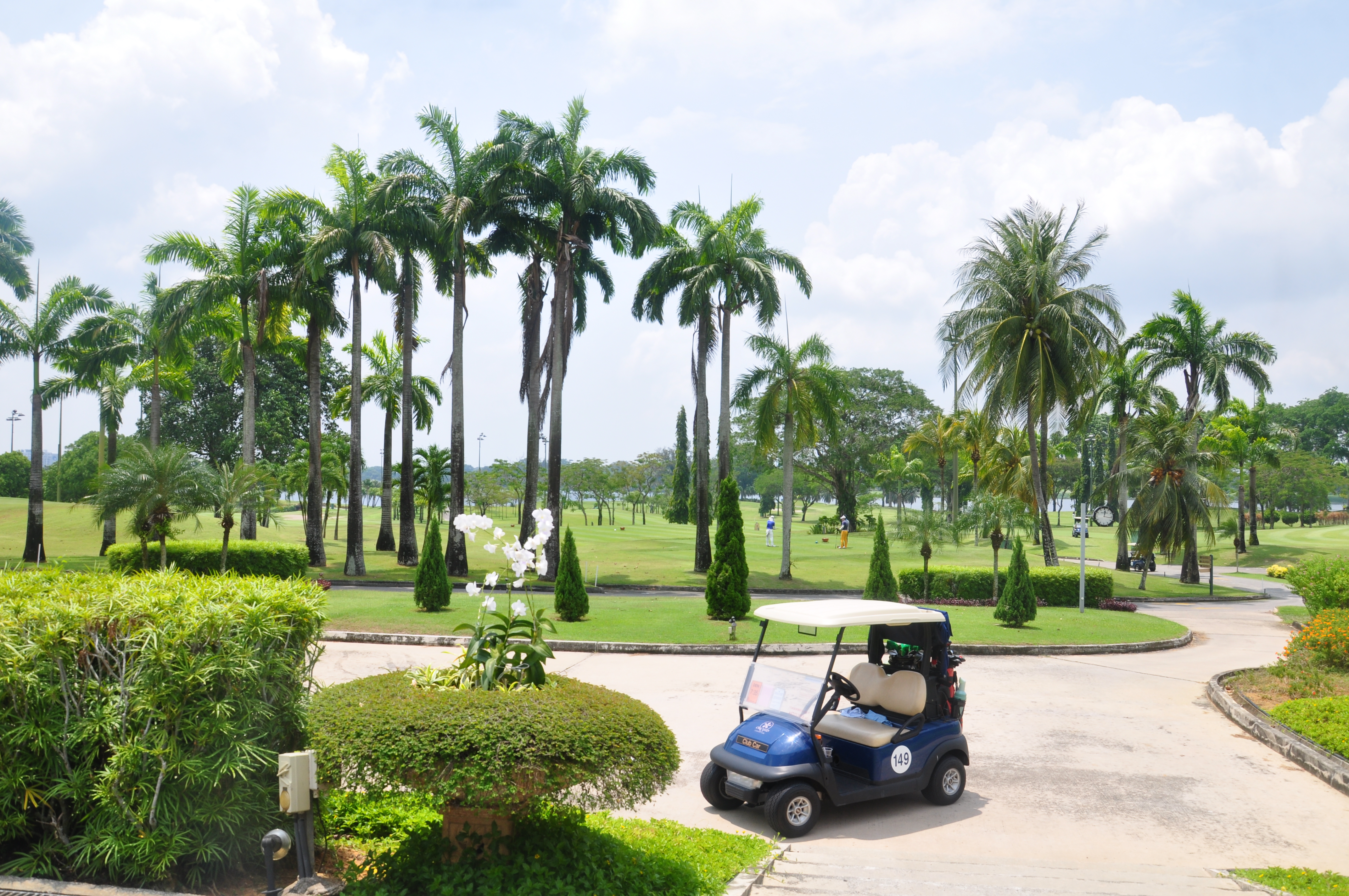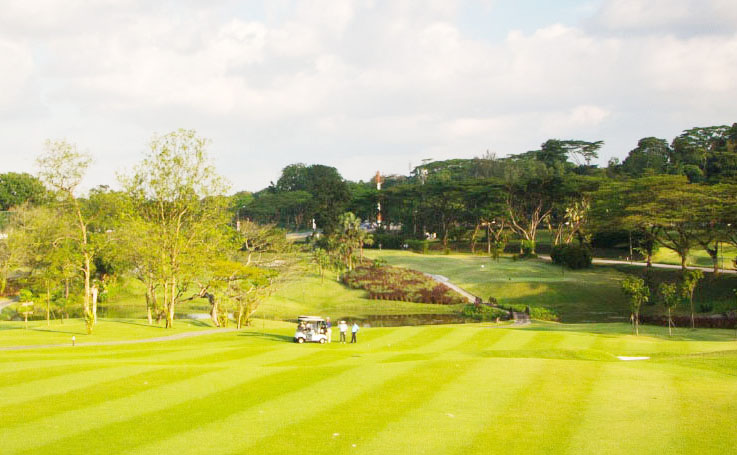 Sembawang Country Club
The Club was founded in 1967 by the British Marines stationed at Dieppe Barracks. On 7 January the following year, Singapore's first Prime Minister Lee Kuan Yew was invited to officiate the opening of what he refers to in his memoirs as the .HMS Simbang' golf course.
When the British forces withdrew from Singapore in 1971, the tripartite ANZUK Force was formed as a temporary means of defending the region. The New Zealand Southeast Asia Force took over the running of what was then called the Sembawang Golf Club.
In 1977, the expansion of the 9-hole golf course to an 18-hole golf course was carried out by the SAF. And in the early 1980s, the SAF formally took over the running of Sembawang Country Club from the NZ forces.
Marina Bay Golf Course
Opened in November 2006, Marina Bay Golf Course is Singapore's first and only 18-hole golf course which is open to the public. The award-winning course is also the first to introduce the longest and only Par 6 hole on the island. Located strategically in the heart of town, the course offers golfers great accessibility and a picturesque view of the city skyline, be it day or night.
The design of the par 72 championship course attempts to connect to the history of golf; traditional links of Scotland and the beginning of golf - with its few water hazards and in particular, its 85 pot bunkers. These bunkers not only serve as one of our dramatic features, they are also geared to provide hours of challenges and excitement to golfers.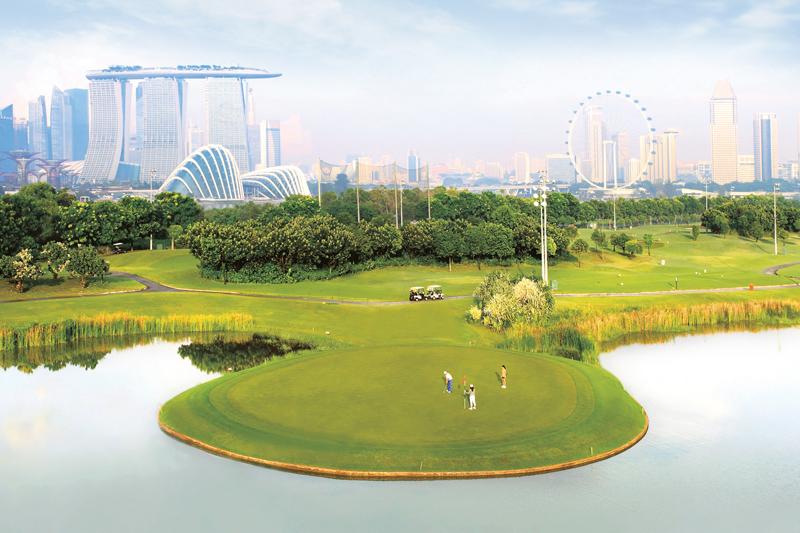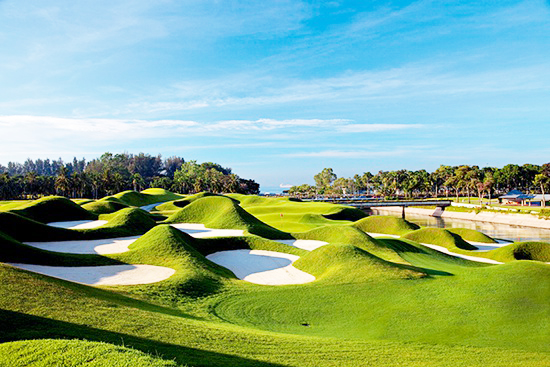 Laguna National Golf & Country Club
A prominent golf club in the local and regional golf scene since its inauguration in 1993, Laguna National Golf and Country Club is one of Singapore's premier golf and country clubs offering two eighteen-hole championship courses – Masters and World Classic. It is Singapore's only golf club to have its land lease and playing privileges secured until 2040 at present.
Laguna National Golf and Country Club has won various prestigious accolades and hosted events including the Singapore Masters, Korean LPGA ADT Caps Tour Championship, Prudential Causeway Trophy and The Championship at Laguna National.
- A European Tour-Asian Tour co-sanctioned event – The Championship at Laguna National
- Second edition of the Prudential Causeway Trophy at Laguna National
- Inaugural Prudential Junior Causeway Trophy at Laguna National
 Tanah Merah Country Club
It is called the most graceful of the airport bounder. It is the region's finest championship golf courses. The Garden Course has hosted many major tournaments including the Johnny Walker and the HSBC Champions (LPGA) and seen many of the world's best players competing. It is a challenging layout to golfers of all levels, but is always enjoyable to play because it encourages shotmaking. Companies that wish to hold a golf day can consider TMCC's two 18-holes courses as the perfect setting for a mix of business and pleasure.
The Tampines course, just across the East Coast Parkway, is considered to be Singapore's best "second" course. It has its own fully equipped club house, and offers a good full length course. The club's practice facilities are particularly good as they include a covered range, spacious putting greens adjacent to the clubhouse and starting tees, and a separate chipping area.
*minimum 3 golfer for booking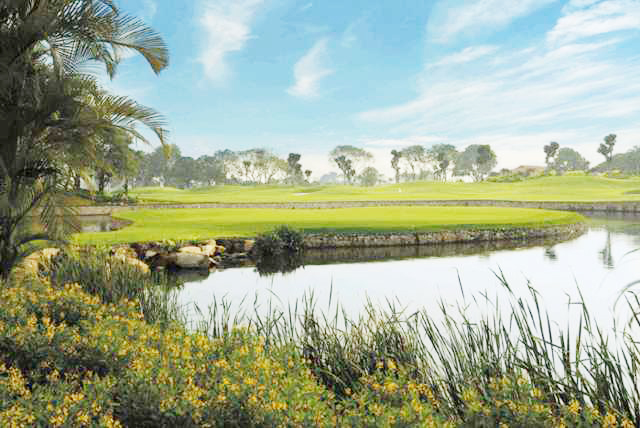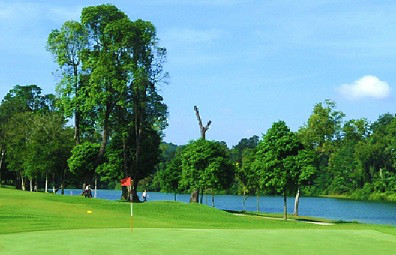 Singapore Island Country Club
The Singapore Island Country Club (SICC) was formed in 1963 after the merger of the Royal Singapore Golf Club and the Royal Island Club.
The club now has four 18-hole courses at two sites, called Island and Bukit, only a short drive apart and located in the center of Singapore island.
The 6,482-yard Island (Old) course and recently renovated 6,991-yard New Course each winds along the Peirce Reservoir with stunning water views.
*minimum 3 golfer for booking
Keppel  Club
Keppel Club is one of Singapore's oldest golf and country club's. It is likely the golf course started as a 3-hole layout in a nutmeg plantation, probably created around 1900 (before its official founding in 1904).
As usual, Keppel Club are big challenges for beginners and experienced golfers.
*minimum 3 golfer for booking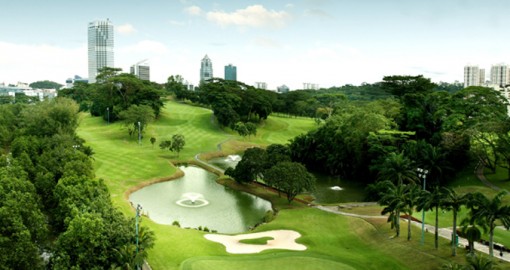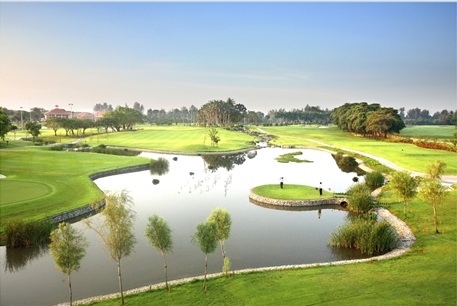 National Service Resort & Country Club (NSRCC) 
National Service Resort & Country Club (NSRCC) is a golf and country club set up to recognise the contributions of operationally ready NSmen to Total Defence. Its membership is open to NSmen who have performed national service, as well as full-time NSmen. The first Committee to Recognise the Contributions of Operationally-Ready NSmen mooted the idea of setting up a premium but affordable golf resort for NSmen. The club was officially opened in March 1994 as SAFRA Resort & Country Club. It was later renamed National Service Resort & Country Club (NSRCC) to better reflect the composition of its membership that comprises NSmen from the Army, Navy, Air force, Civil Defence and the Police Force. 
Members enjoy two clubs for the price of one. NSRCC offers a 18-hole championship course with full clubhouse facilities at Changi and an 18-hole golf course at Kranji. 
*minimum 3 golfer for booking
 Changi Golf Club
Play golf in Singapore's most tranquil part of this urban island. Changi Golf Club is one of the few remaining places in urban Singapore that still retains an idyllic environment. Changi Golf Club is a tight and challenging 9-holf course that brings you back to nature with an undulating terrain that even the cobra loves! The clubhouse facilities include a Chinese restaurant, golfers' lounge, golfers' terrace, function room, card room, jackpot room, and karaoke room. At the clubhouse, you can soak up the panoramic view of the sea and Pulau Ubin.
*minimum 3 golfer for booking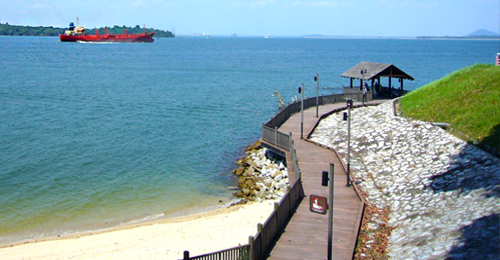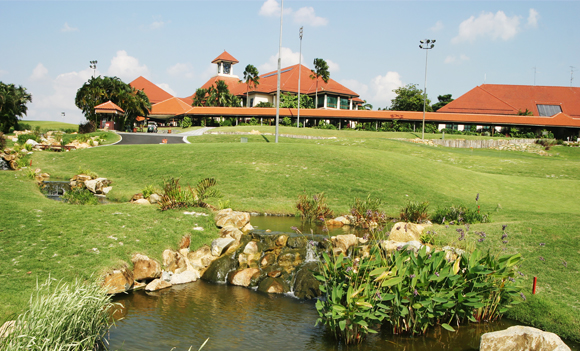 Seletar Country Club
Seletar Country Club's 18-hole gem is a result of the great vision of its founding members and their emphasis on marrying the area's natural terrain with a rustic country theme. Combine that with a backdrop of the Lower Seletar Reservoir and the talents of course architect, Chris Pitman, the sum total is a challenging and wonderful playing experience.
From the championship tees, the course at Seletar Country Club demands great ball striking and a sound game strategy. Being all of 6,364metres (6,960yards) long, it brings excitement to those who take on the challenge of trying to make par on this course, while leaving plenty of room for the weekend golfers to enjoy their golfing.
*minimum 3 golfer for booking
Warren Golf & Country Club
Warren Golf & Country Club (formerly known as Warren Golf Club) was founded by the late Brigadier Derek Warren of the British 18th Signal Regiment. The Club started with a 4-hole golf course and quickly expanded to feature a 9-hole golf course together with a driving range when it officially opened at Folkestone Road in 1962. Over the years, the Club progressed and it now has an 18-hole championship golf course as well as an extensive range of social and recreational facilities.
*minimum 3 golfer for booking