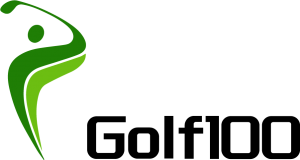 Vision
To serve as a platform for golf skills advancement and career development
Mission
To encourage good relation among the local and international golf enthusiasts
To encourage network expansion among members for cooperation opportunities
To promote golf skills advancement and career development
Membership Eligibility:
Membership is only open up for those who are well-educated and living, working or studying in Singapore, and referred by existing member.
Member Responsibility
1.To abide by the rules and regulations of the club and respect other members.
2.Annual fee: SGD 100, (payable within one month after due, Otherwise shall be deemed to have abandoned the membership)
3.If violating the rules and regulations, a written warning will be given by the management committee, except in a serious cases, the member shall be prohibited in participating all the activities , and the membership will not be renewed the following year.
Priority in annual membership renewal
Participate in various golf matching organized by the club 
Self arrange golfing flight with club member via club WhatsApp / Wechat group
Participate in practising activities in the driving range for golf skills advancement (Golf100 will invite the coach)
As a membership referral (Each member can refer one person for membership per year,if available)
Participate in sponsored golf match (if any)
7.Participate in charity golf activities in Singapore (if any)
8.Participate in member annual golf matching
9.Participate in annual overseas trip and golf matching
10.Participate in golf matching with golf team from other countries in Singapore (if any)
11.Participate in membership handicap ranking half yearly once
12.Handicap maintaining services (at your own expense, if needed)
*The club is affiliated to Spring Golf International Pte Ltd., the company has the right to interpret and modify the articles of association, and has the right to establish and dissolve the club.
Membership Application Form